Worldwide Endo March 2020
As part of the Worldwide Endo March there are various events taking place throughout the UK to raise awareness of endometriosis. Come along and march in solidarity for those affected by endometriosis!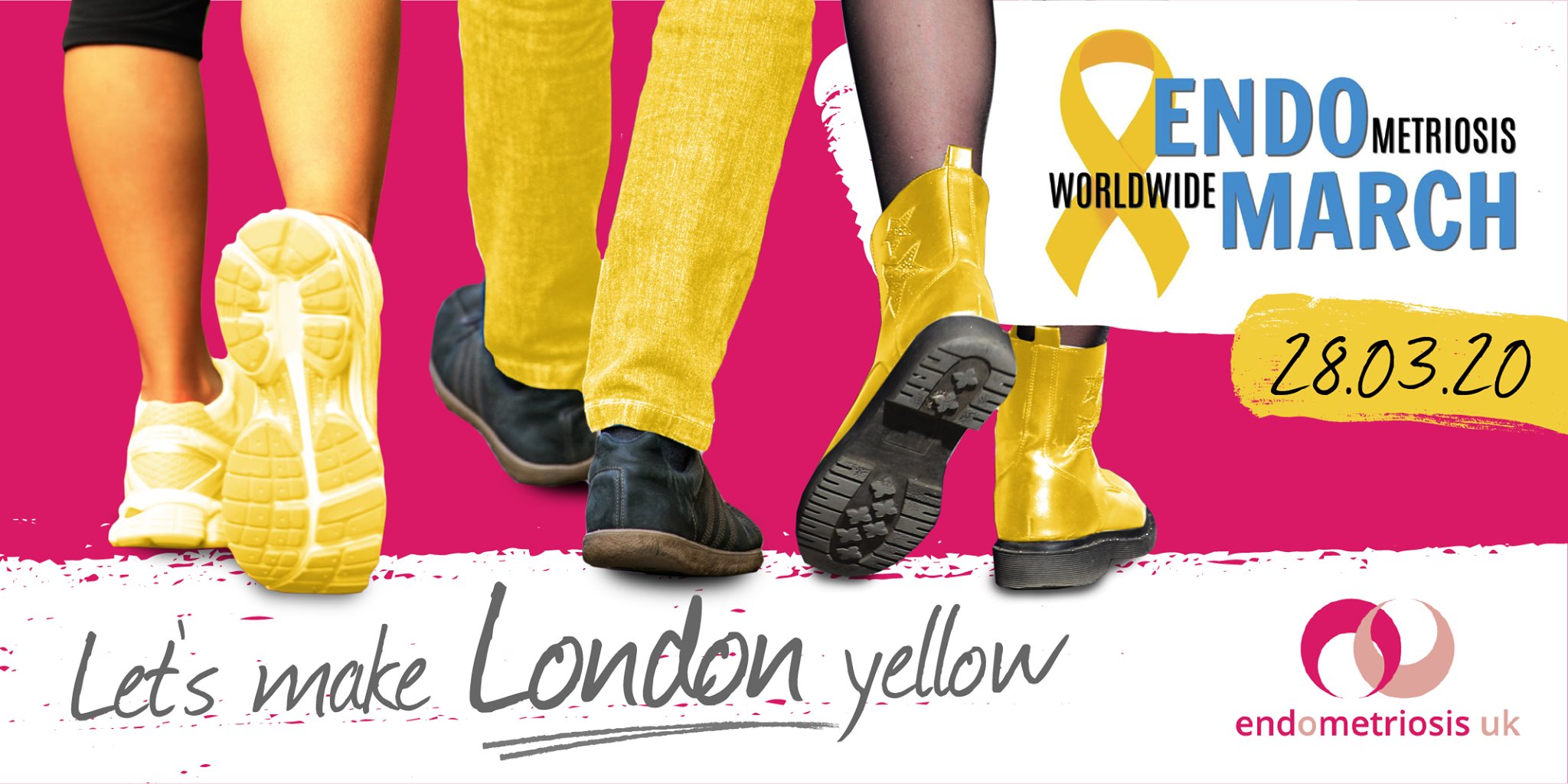 For the seventh year running, people across the globe will be taking part in a peaceful march to raise awareness of endometriosis. Coordinated by volunteers, these events are a fantastic opportunity for you to help increase awareness around the need for prompt diagnosis, greater education, improved management and increased funds for research for endometriosis. Why not join an event that is closest to you and march in solidarity and be a part of this global event!
The following events are taking place throughout the UK:
London
Meeting Point: Victoria Embankment Gardens
Time: 12.30pm
Social media links;
Belfast Walk
Time: 1pm
Meeting Point: Belfast City Hall
Leeds
Time: 1pm
Meeting Point: Millennium Square
Glasgow (meeting place, date and and time tbc)
When
28th March, 2020 12:30 PM through 4:00 PM
Location
Various Locations throughout the UK
United Kingdom